By Noel Brindley
Francis Brindley – corn dealer of Marple
Francis Brindley was the eldest son of Chapman and Felice/Phyliss. He was born in Hollinsclough, Staffordshire and baptised on 22nd July 1770 at Longnor, Staffordshire. Francis married Susanna Alsop/Allsop on 4th September 1798 at Sheen. They had nine children born in Mellor or Marple; Thomas b.1799, Harriott b.1801, Francis b.1803 in Mellor but died 29th Jan. 1804, Hannah b.1805, who died in childhood before 1812, Sophia b.1807, Francis b.1811, Hannah Alsop b.1812, Robert b.1814 and Samuel b.1816 but did not survive.
Harriott was Francis's eldest daughter and married his partner in trade, William Thomas. Harriot and William are buried at Marple All Saints. Most of Francis and Susanna's children were baptised at the non-conformist Mill Brow Independent (Congregational) Chapel at Marple Bridge.
Between 1804 and 1811 there wasn't an All Saints' C of E to visit, the old church had been blown down in a gale and a new Georgian church was being built. Later it seems that Francis was a churchwarden at the new Church of England, All Saints', although he had been a non-conformist. This information was provided by genealogist, Daphne Warburton:
Francis was Church Warden at the C. of E. church in Marple. At the Soc. of Gen. I found a book mentioning him as appearing in court at a trial as there had been a burglary at the church and he had to give evidence as the custodian of the stolen goods."
Francis Brindley & Co., Marple Corn Mills
Shortly after they were married Francis and Susanna Brindley moved to Marple, Cheshire, where Francis was to become a very successful Corn Dealer. It seems that Francis' younger sister also came with them as there was an Ann Brindley (born 1780, Hollinsclough) buried at Mellor Parish in 1814. There could well have been other family members with them. It was not unusual at this time for brothers to look after their sisters until they had found a husband. Perhaps Francis's wanted to look after his younger sister, Ann.
It can also be seen that Francis and Susanna must have attended St Thomas's parish church, Mellor as well as Mill Brow Independent. He also had another son, Francis, baptised in Mellor in 1803 who unfortunately died the following year.
On Francis's daughter Sophia's register of baptism in 1807, we are told where the family were living. The entry reads: September 1 Sophia daughter of Susanna & Francis Brindley of Stone Row born July 5th. In 1834 the family were living somewhere on Hibbert Lane.
The first mention I have come across of Francis's trade is in Pigot & Dean's Directory for Manchester & Salford &c for 1824-5, Marple & District, where he is described as being a grocer and flour dealer.
Francis would have known and probably been employed by Samuel Oldknow. Along with the cotton mill at Mellor, Oldknow was responsible for the building of roads, bridges, coal mines, corn mills and lime kilns, he also provided housing for his workers, including new houses on Stone Row.
Francis Brindley ran a corn mill next to the Lime Kilns, Marple Mill, later called the Mineral Mill. This information is from the book "Historic Industries of Marple & Mellor". Samuel Oldknow built it for use as a corn mill and a tithe map for 1850 shows that by then all the surrounding land, including that on which the lime works stood, was owned by Peter Arkwright of Cromford. When Oldknow died in 1828 he was in substantial debt to the Arkwright family of Cromford and in reality they owned the lime works as well as all the surrounding land. By 1834 the mill was run by the firm of Francis Brindley and Co., who continued to run it for nearly 20 years.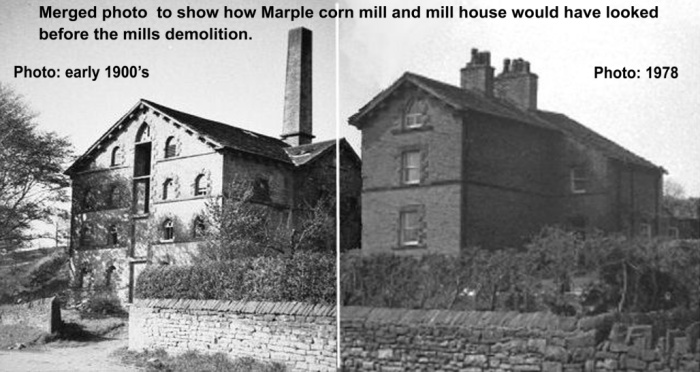 The mill was advertised to let in the Stockport Advertiser on 12th April 1850, stating that the company were moving to Macclesfield. Marple Mill was again being advertised in 1853, and was then still said to be occupied by Brindleys. Also to let were a good dwelling house (Bleak House), stable, cowhouse, gighouse and other outbuildings. It was stated that the mill might, with inconsiderable outlay, be converted to a manufacturing process. It is recorded that many corn mills were going out of business, a nearby example being Arden Mill in Bredbury. It may be that by the early 1850's the mill was on the verge of becoming a mineral mill. By 1858 it was known as the Marple Mills Mineral Co., the proprietor being John Walker Goodall. The mill at this time processed and ground plaster of paris, lime and high-sulphur coal.
When the mill was built most corn mills of this type were water powered. This mill was actually powered by a 25 hp steam engine fed from a 30 hp boiler and the equipment included 6 pairs of French stones and 2 pairs of grey stones with all the necessary machinery and apparatus, according to the sales details in the Stockport Advertiser of 8th April 1853.
Was this corn mill run by Francis Brindley when Samuel Oldknow was the owner? I'm unsure as the family were living in Oldknow's houses at Stone Row in the early 1800's and not Marple corn mill's house. They were attending church at Mellor in the early 1800's, so perhaps Francis was running the corn mill next to Oldknow's Mellor cotton mill?
In 1824 Francis was described as a grocer as well as a flour dealer and may have been involved in Samuel Oldknow's plans for a market on his doorstep at Stone Row. What we do know is that after Francis's death Marple corn mills was the abode of Robert Brindley, Francis and Susanna's youngest son. In 1850 Francis Brindley & Co. moved to Macclesfield to run Steam Mills. By 1856 Steam Mills had been sold and the register of electors showed that Robert Brindley's abode was again Marple corn mills, until 1860. The mill was a mineral mill by this time but the dwelling house must have still been occupied by Brindleys. During the mid 1850s and onwards Robert was actually at Dane Mills, Bosley but he still had property in Marple.
Having changed hands several times over the 100 or so years since its construction, Marple mineral mill, already in a state of some dereliction, ceased trading in 1914.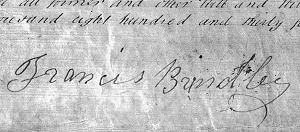 Francis Brindley's signature on Will, 1834
Francis died on April 27th 1834 a wealthy man. It is written on the back of his will: "Thomas and Francis the executors of this will.......made both that the personal estate and effects of the Testator within the diocese etc.......came under the value of twelve thousand pounds".
He also had real estate, lands and dwellings in Marple and Hempshaw Gate, Stockport. Thomas' inheritance was the Hempshaw Gate estate, this was occupied by a Samuel Bennett and others, and also some lands in Marple. Francis also left money in his will to his wife and children, this in trust or directly. The total sum of Francis Brindley's wealth was considerable, bearing in mind that the average wage at this time was less than than £30 a year.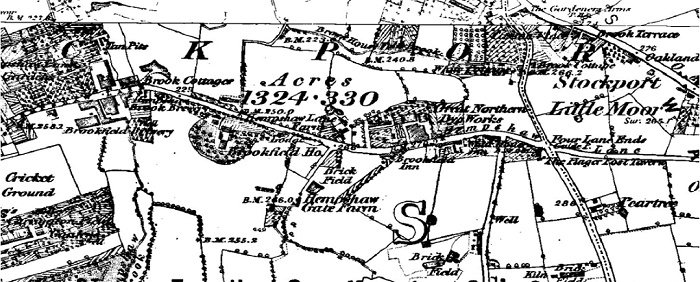 HEMPSHAW GATE, STOCKPORT, 1875 map
Steam Mills, Macclesfield
Of Francis's three sons, Thomas went into farming but Francis and Robert carried on the family business of milling and dealing in corn, as well as farming. There is a Francis Brindley & Co. occupying a corn mill and wharf in Macclesfield on a tithe map of 1849, this later became famous as the Hovis mill. The original mill was built in 1831 (English Heritage- National Monuments Record) by William Fairbairn, Millwright of Manchester, alongside the Macclesfield canal built by Thomas Telford.
In 1849 and maybe earlier, Steam mills was occupied by Francis Brindley & Co., Corn Merchants/Millers and owned by Messrs J. P. Swanwick & Co. In 1851 Robert Brindley and his sister Sophia were living on Ivy Lane, Macclesfield, about a mile away from Steam Mills corn mill.
In 1851 William Thomas of Marple, the partner of Francis Snr. and agent for Francis Brindley & Co., lived with his wife Harriott (nee Brindley) just down the road from the mill at Shakespeare House (previously, Shakespeare Inn) on Buxton Road. This was less than ½ a mile away from Steam Mills and not far from Ivy lane, where Robert and Sophia Brindley were living at this time. Also, Susanna Brindley, widow of Francis Snr, was in Macclesfield living at Park Lane.
Apart from Thomas and Francis Jnr., it appears that the family were all living in Macclesfield not far from Steam Mills corn mill. I don't know how long Susanna had been in Macclesfield, but she died there on 29th July 1850. Had she moved there before Robert and William Thomas? It would have been sometime after 1834 as she was still in the family home on Hibbert Lane when Francis died.
In attendance at Susanna's death was a Thomas Swanwick of Park cottage. Was Thomas a friend of Susanna's and the Brindleys, and more importantly was this Thomas Swanwick related to John Powell Swanwick who had originally owned Steam Mills? Did Francis Snr. also know the Swanwicks? The mill had been built in 1831, three years before he died.
The Swanwicks sold their carrying boats to the Anderton Company, a well known canal carrying company in 1838 and presumably sub-contracted their transport needs to general carriers on the canal.
The Brindleys bought the original mill from the Swanwicks (date unknown) and in turn sold it in 1854 to Samuel Fitton. It was first advertised in the Macclesfield Courier of 1852, to be sold at auction as follows:
To be sold at auction. All that steam corn mill being four storeys high beside the attic, situated on the banks of the canal in Macclesfield, comprising a steam engine of 40h.p.; two boilers 45h.p. each; 12 pair of flour stones, two pair of grey stones, three flour machines, boiling machine, wheat screens, malt rollers and bean splitters, etc.

There are a detached counting house and offices with large cheese storeroom, a cottage, residence, stabling for four horses, gig house, cart house and large yard. And also that carrier's warehouse adjoining the above corn mill with store room, large discharging shed and loft, dock or basin, three cranes, and one timber crane. There are also two offices, stabling for 14 horses, hay loft, corn store, steam chopping room for fodder, two gig houses, piggaries and capacious yard.

The entire premises are lighted by gas, and fitted up with every convenience being of modern construction. They are situate in the town of Macclesfield on the banks of the canal and near to the station of the London & North Western and North Staffordshire Railways. They possess every facility for carrying on an extensive business. The corn mill is now in the occupation of Messrs. Brindley & Company, and the carrying department of the Duke of Bridgewater's Trustees and the Anderton Company. The corn mill is the only steam mill within a distance of 12 miles which renders it a valuable investment."
The mill does not appear to have been sold at the auction but just over a year later.
There are references to the Steam Mills in the following accounts of Macclesfield in the 1830's: On 26 June 1830 the Macclesfield Courier carried an article which again described the benefits which the canal would bring to the district, and commented upon the building of a corn mill by the banks of the canal. Macclesfield had been dependant upon other towns for its supply of flour and it was suggested that these millers had made a good living at Macclesfield's expense. The money that had previously been spent in other towns would at last be retained and circulated within the immediate neighbourhood.
Account of the opening of the Macclesfield Canal and references to Steam Mills from the Macclesfield Courier, 12 November 1831:
Commodious wharfs are in the course of formation at various stations, particularly at Macclesfield, where also extensive corn mills, worked by steam, have been erected, and the works of which are now in active operation, to the manifest benefit of the inhabitants of the town and neighbourhood, who were heretofore suffering under the inconvenience of being compelled to obtain flour at an expensive and burdensome land carriage...................

...............By half-past one o'clock, at least 20,000 persons were assembled on the wharfs and banks near the basin, to witness the expected arrival of boats, and the sacks of flour in the Corn Mill had retired to make way for ladies, with whose presence every window was graced. About two o'clock the signal gun was fired, and in a few minutes, the two pageants were observed to approach. The scene then became truly unique and interesting. The boats were thickly studded with banners, which also waved from the summits of all adjacent buildings, and many of them were provided with pieces of artillery, which were repeatedly discharged.

The bands of music (four in number), performed the National Anthem, in which they were joined by the band of the Cheshire Yeomanry, stationed on the bank of the canal. A royal salute was fired from the Waterworks Enclosure, which had been temporarily converted into a battery, and the boats were moored amidst enthusiastic cheers, and without a single accident, or instance of misbehaviour occurring on the part of any person concerned in the proceedings to mar the pleasure of the day. The weather was delightfully fine throughout.

Macclesfield Courier, January 1832:
The advantages of water communication are daily manifesting themselves in the instance of the Macclesfield Canal. It is well known that for many years past this town has been mainly dependent upon the Stockport millers for its supply of flour; but since the formation of the canal and the consequent erection of the extensive steam mill of Messrs J. P. Swanwick & Co. not only is the town and neighbourhood chiefly supplied thereby, but flour is now exported from Macclesfield to Stockport; a cargo of 150 loads was dispatched on Thursday to a respectable flour dealer in the latter town from the Macclesfield steam mill.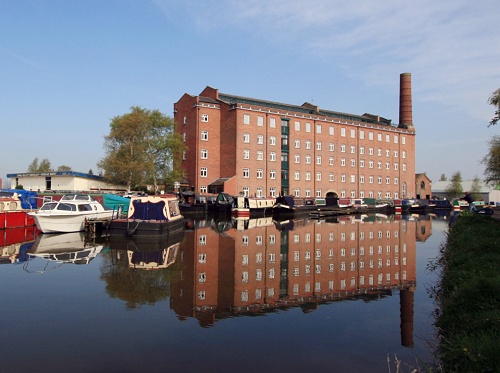 (Hovis) CORN MILL AND WHARF, MACCLESFIELD built 1881
The original mill was Francis Brindley and Co. Steam Mills, Union Road, Macclesfield. The mill we see today is not the original steam mill built when the canal was opened in 1831. The original mill was destroyed in 1881 by an explosion caused by flour dust in the mills ventilation system. The present mill was rebuilt by Samuel Fitton and completed in 1884, luckily the mill had been well insured and finance was readily available for the building of the new mill.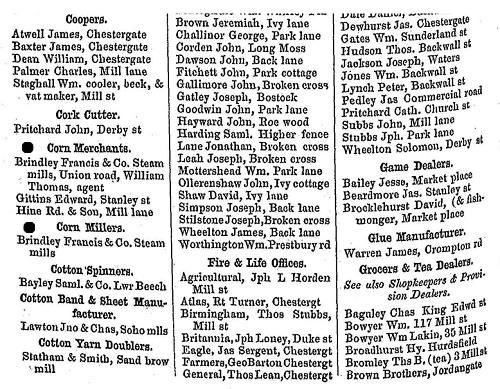 Macclesfield trade directory, 1850
Robert Brindley was born 29/08/1814 at Marple Bridge, he was later of Kill Hill, (Kiln Hill) the Percival home at Bosley. He married Elizabeth Percival in Derby on 20th January 1859. They must have met when Robert was buying Dane Mills, corn mill at Bosley. Robert and Elizabeth had one daughter, also Elizabeth, who married Daniel Buxton at Christ Church, Blackpool on 25th November 1882.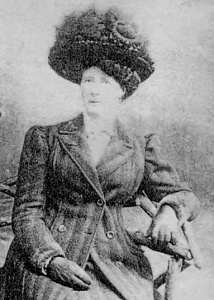 Elizabeth Brindley Buxton, Robert's daughter
In 1850, along with his brothers, Robert was a landowner of Marple. He owned land near Hibbert Lane and Cross Lane, these being occupied by a Jonathan and Samuel Hadfield. The land was part of the estate left to him by his father, Francis.
Below is a picture of Greenbank house, which was occupied by Samuel Hadfield in 1850 and owned by Robert as part of his inheritance, along with just over 6 acres of rough field and 4 acres of corn field. Robert also owned land and a property on the opposite side of Hibbert Lane with just over 5 acres of meadow. In total Robert owned just over 23 acres of land in Marple in 1850.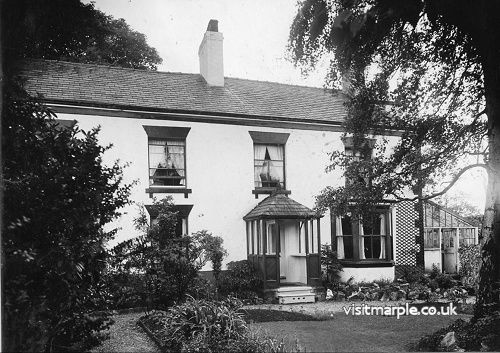 GREENBANK on Hibbert Lane
For more images of the house search the Virtual Tour Search for "Greenbank House"
Thomas owned land next to Robert, Chapel Acre, Hibbert's piece, Acre etc., this amounting to just over 15 acres. On this land there is now a Brindley Avenue, which must have been named after the one-time owners of the land - Thomas Brindley and his father Francis before him. See below for an account found in The National Archives which refers to Thomas's inheritance:
Appointment of Trustees P99/10/38 3 Apr. 1854
Contents:
1 Eli Rowbottom and Joseph Rowbottom, both of Marple, yeo., 2 William Johnson of same, gent., John Rowbottom of same, grocer, James Shepley of same, cotton manufacturer.
School, school house and monies mentioned in recitals. Recites indenture, 26 Oct. 1607, as in P99/10/35; conveyance, 2 Dec. 1712, by John Sydebottom of Cross Lane, yeo., to Ottiwell Heginbotham of Greenside, tanner, of a close 2 c.a. called Chapel Acres now the inheritance of Thomas Brindley and in occ. of Joseph Taylor, for a consideration of £20 and 20s. yearly for the maintenance of the schoolmaster; that Peter Lowe gave £200 by will, the interest to be used for the schoolmaster; that John Sydebotham gave £10 by will dated 15 Dec. 1714, for the same purpose; P99/10/37
Wit: Aa. Eccles of Marple, attorney.
Aa Eccles, attorney and William Johnson, gent mentioned above, were both witnesses to Francis Brindley's Will in 1834.
Thomas (born Marple 1799) also owned houses and a shop on Church Lane occupied by Joseph Taylor (Butcher) and Henry Fielding. Thomas, Francis and Susanna's eldest son, was married to his second wife Hannah Smith in 1826. They had ten children, Samuel, John, Francis, Thomas, Martha, Mary Ann, Susanna, Caroline, Eliza and Amelia. Eldest child Samuel was actually the son of Thomas's first wife, Martha Rowbotham of Marple, who he had married in 1820. Unfortunately Samuel (born 1820) died when he was 24, Martha his mother died 24th November 1822, aged 20. Their second son, Joseph, died at the age of 6 months on 2nd December 1822 and all are buried at All Saints' Church, Marple. One can only assume that Martha's untimely death must have been caused by complications in childbirth. All Thomas's children were born in Marple except Eliza and Amelia, who were born in Poynton. It is probable that Thomas's eldest daughter was named Martha in memory of his first wife. Thomas had some of his children baptised at Mill Brow independent Chapel, Marple Bridge, where he had been baptised. They were: John Brindley (my ancestor) born 8th January 1827, baptised 6th February 1827; Martha Brindley born 8th January 1829; Mary Ann Brindley, born October 26th 1830; Francis Brindley born 5th September 1832, baptised 25th September 1832; Susanna Brindley born 8th September 1834, baptised 3rd November 1834. Martha and Mary Ann only had birth dates transcribed.
In Pigot's Directories of 1831 and 1834, Thomas Brindley is a butcher of Marple, this was not unusual if you were to be a farmer, you would learn your trade as a butcher first.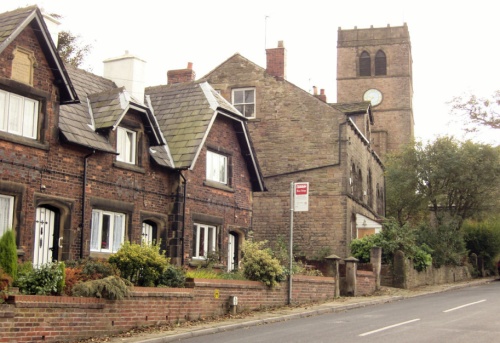 CHURCH LANE, MARPLE, CHESHIRE
On the 1841 census, Thomas's family were at Birches Farm, Poynton, Cheshire. The Birches Farm at Poynton was by 1810 sufficiently grand to be listed as a gentleman's seat in the guide books of the time, according to "A topographical and statistical description of Cheshire" by George Alexander Cooke (1810). This was mainly due to the development of the farm by the Pickford family in the late 18th century, who developed their family business of waggoners on the London-to-Manchester route with The Birches Farm at Poynton as its headquarters. The farm was large and had twenty stables for horses, not actually on the road, plus repair facilities and watering and feeding arrangements. The business thrived and they relocated to London in 1823 and are nowadays better known as Pickfords the removal firm.
The Pickfords at Birches also had canal barges present in the procession at the opening of the Macclesfield canal and Steam Mills in 1831. The Pickfords left Poynton in the 1840's, Thomas was at Birches farm sometime before 1841. According to the 1851 census Thomas had moved from Birches Farm, which was occupied by another family at this time. His abode however, was still Poynton, according to the 1851/52 register of electors and still Poynton in 1858/59. Although Thomas had an abode in Poynton, possibly still The Birches, it seems he may well have been living at Norbury Hall, a farm at Hazel Grove near Stockport. Thomas is on a list of subscribers to the railway companies at this address in 1846, he had subscribed £2,500.
Later Thomas and some of his family, including his eldest son John, had moved to Ireland. He had Leaseholds, farms and grazing businesses in Ballysheehan and Ballytarsna, both of Cashel, Tipperary. This information was from Thomas's will of 1867.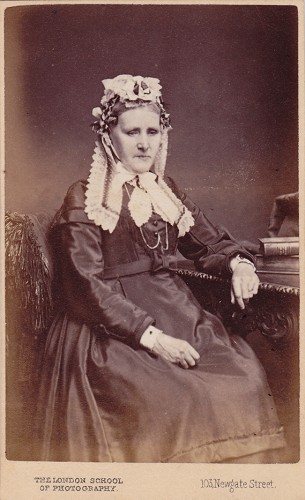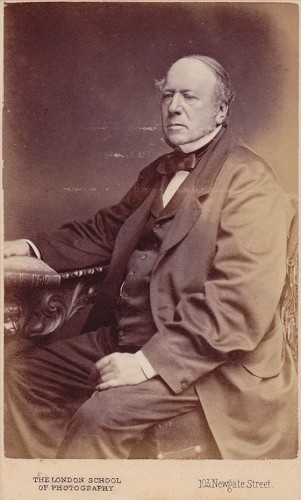 Hannah Brindley and Thomas Brindley (born Marple 1799) photographed c1870.
(Reproduced by kind permission of J. McNulty)
The finest farm house and offices in England
The family later moved to Gawsworth and in the 1871 census they were farming 260 acres at Gawsworth Hall in Cheshire for the Earl of Harrington. There was a book published in 1888 called "The travels through England of Dr. Richard Pococke" he noted in his journal as he travelled through Cheshire in 1757 that Lord Harrington had at Gawsworth "the finest farm house and offices in England". It is thought that by "farm house" Pococke meant Gawsworth New Hall, said to have been begun in 1707 (Pevsner). The buildings associated with Gawsworth New Hall date from the early 18th century, and are all constructed in red Flemish bond brickwork: the country house of Gawsworth New Hall 1707-1712; the Barn at New Hall Farm circa 1707-1712; and the Watch Tower (also known as the Pigeon House).

Gawsworth New Hall was started by Lord Mohun but abandoned after his death in a duel with the Duke of Hamilton in 1712 in which both men were killed. It is a building in the Classical style; the impressive garden front is of 16 bays. Later additions and alterations were made including those to the designs of Sir Hubert Worthington in 1914. It is built in red brick with a stone slate roof. It has two storeys and attic with an E-shaped plan.
Thomas would have been the farmer of the Gawsworth New Hall farm. According to Pococke, the offices at one time were part of the barn, a building of nine bays and two storeys built of brick, just to the north of the hall, opposite the halls courtyard.
It is interesting that in the 1850's, Thomas' younger brother Robert, who had been running Francis Brindley & Co in Macclesfield, had moved to the water powered mill, Dane Mills at Bosley Works, only 3 miles away from Gawsworth Hall. Dane Mills was also owned by the Earl of Harrington. Bosley works in 1766 was leased by Charles Roe and used for copper refining, he had employed James Brindley to develop the water power needed for the site. The site later became a cotton mill. When Francis Brindley and Co. took over it had just finished work as a cotton spinning mill and would have needed a lot of capital to convert it into a flour mill. This capital no doubt coming from the sale of Steam Mills, Macclesfield and the Brindleys, Marple corn mill.
Robert lived at Harrington House near the mill and it is possible that Robert was milling the corn, which had been farmed by his brother Thomas, only 3 miles away. Francis Brindley & Co left the mills at Bosley sometime around 1873.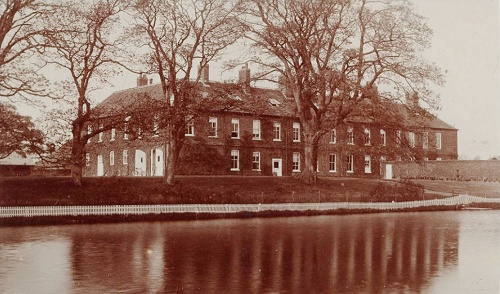 Gawsworth New Hall, looking a little more like a farmhouse in c1900, with stable doors on the west face of the house. A partition hedge with a door may have been where the working farm was separated from the Earl of Harrington's living quarters.
This next photo is the house as it is now, luxury apartments.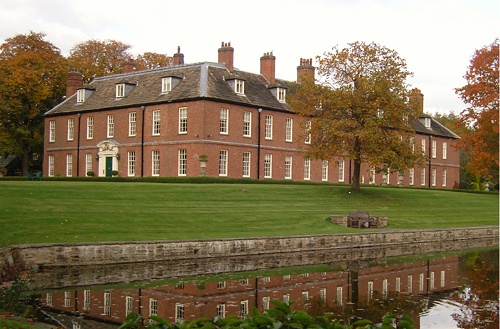 You can see that the stable doors have been removed and a new central doorway has been made with the Earl of Harringtons arms above it. This improvement was done in 1914 and also a new wing had been added which gave the Hall its "E" shape plan.
The 1871 census and Ireland
In the 1871 census it is shown that Thomas had a Grandson staying with him (my Great Grandfather), also called Thomas, born in Cashel, Tipperary, in 1857.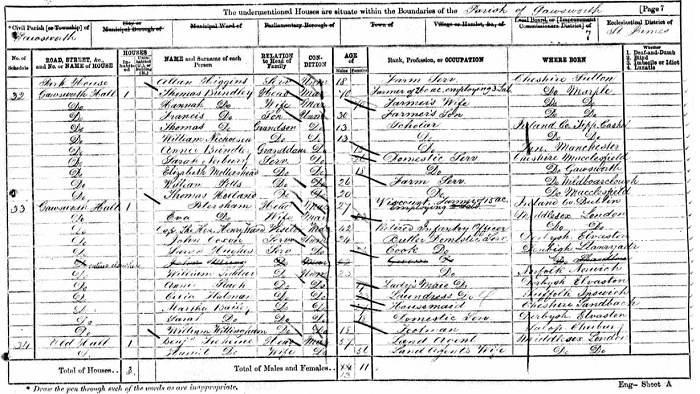 This Thomas's father was John Brindley, born in Marple 1827, eldest son of Thomas and Hannah. There is a John Brindley, Surveyor, in the Macclesfield directories for 1850, see below. He is listed below the family business, Francis Brindley & Co., corn millers, John Brindley would have been about 23 years old at this time.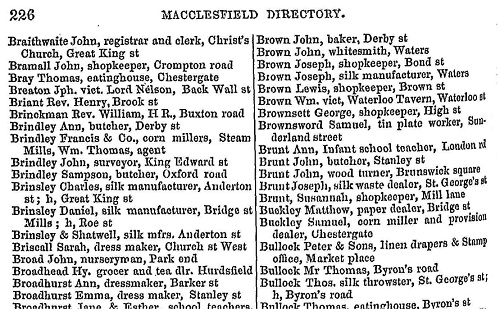 A large part of the family were in Ireland sometime between 1850 and the late 1860's as Thomas, Hannah and most of the family do not appear on English censuses for 1851 or 1861. In 1856 - Slaters directory for Ireland, Cashel there is an entry for: Brindley, Thos. Esq. - Ballysheehan – Nobility, Gentry and clergy.
What made him go to Ireland at this time? The Earls of Harrington, owners of Gawsworth Hall and on who's lands the Brindleys later farmed, had land in Ireland. Viscount Petersham at Gawsworth (new) Hall, who later became the 8th Earl, was actually born in Dublin. Did Petersham or his father, the 7th Earl, encourage Thomas and his family to go to Ireland? Was this why, on the family's return from Ireland, they were living at the Earl of Harrington's home?
John Brindley is buried in St. James' churchyard Gawsworth, opposite his brother Francis. John's occupation was "Gentleman" according to his death certificate in 1886. Francis's gravestone is dedicated to his daughter Amelia who had died 7 days before her Uncle John, on May 20th 1886, aged 10. John died on May 27th 1886 aged 59, at "The Rough Hey Farm".
Rough Hey, Gawsworth
John Brindley's brother, Francis, also born in Marple, farmed 216 acres at Rough Hey. This was farmed previously by Joseph Brindley Jnr., and Joseph Brindley Snr. The Joseph's were son and grandson of Henry Brindley, the brother of the famous millwright and canal builder, James Brindley. "Henry Brindley of Bosley", as it says on his gravestone, was born in 1724 at Tunstead, 8 years after his brother James, and died Nov 9, 1810 aged 86yrs, at Gawsworth. There must be a connection between these two Brindley lines.
Rough Hey is just east and slightly south of the New Hall on the other side of the Macclesfield canal not far from Gawsworth Common. Perhaps this Brindley family link may have gone back to James Brindley senior, the canal builder's father, who was born in the same parish as Francis Brindley.


1881 census – Francis Brindley of Marple, son of Thomas Brindley at Rough Hey


1871 census – Joseph Brindley Jnr. Grandson of Henry Brindley at Rough Hey
Earls of Harrington
Thomas, Hannah and their children must have been on good terms with the 7th and 8th Earls of Harrington, as they lived in the grounds of Gawsworth New Hall (built circa 1707) and also Thomas's son Francis married the Earl's cook, Sarah Hughes from Denbighshire, Wales. Later, in 1901 when Francis had retired, the Earls sister, Lady Phillipa Waithman allowed Francis and Sarah to live as caretakers in the medieval Gawsworth Old Hall whilst she went to be with her husband in Ireland.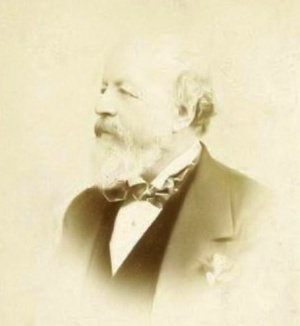 Viscount Petersham, as described on the 1871 census, became 8th Earl of Harrington in 1881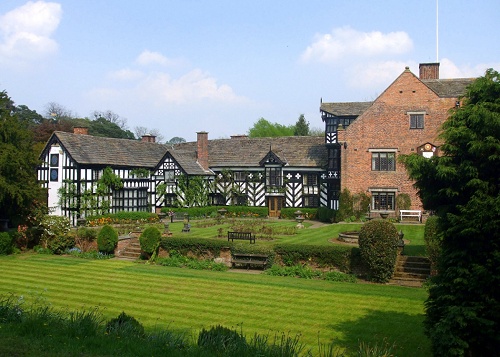 GAWSWORTH OLD HALL, CHESHIRE.
Francis Brindley and his wife Sarah were caretakers of the Old Hall when Francis had retired from farming at Rough Hey.
Thomas Brindley died in Gawsworth on 24th August 1875 and was buried with his parents Francis and Susanna at All Saints', Marple.
This article was contributed by Noel Brindley: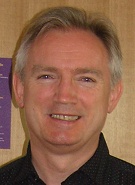 Francis was my 4 x great grandfather and I believe that I and my two sons are his only direct ancestors. I eventually came across Francis after I'd asked my father, Charles Brindley, to tell me as much as he could about our Brindley family. My father did not know about Francis but he managed to spark an interest in me to look further at my family's history.
I first came across Francis through the IGI (International Genealogist Index) website as being the father of Thomas Brindley of Marple. This was confirmed by a Brindley genealogist, Gordon Brindley. I then found his Will on the East Cheshire council web site. Through this I discovered his profession, where he lived and the property and land he had owned in Marple. I found the website e-mapping Victorian Cheshire invaluable in confirming what I had learnt from the Will. I found out more about the company Francis Brindley & Co. from Tony Bonson, a mill expert interested in mills and waterways.
The best finds of all were on the Marple Website's Virtual Tour, where there were actually pictures of Marple Corn (mineral) Mill and Greenbank House, all once owned or occupied by Francis Brindley.