Supporting the Marple Community since October 1998
On 31 January 2023 The Marple Website was migrated to this new 3rd generation platform
The original Marple Website launched in 1998 was created using Microsoft Frontpage. This was the platform used to manage the site for 19 years, until December 2017, when it was relaunched after a 6-month migration to the Joomla 3.x Content Management System.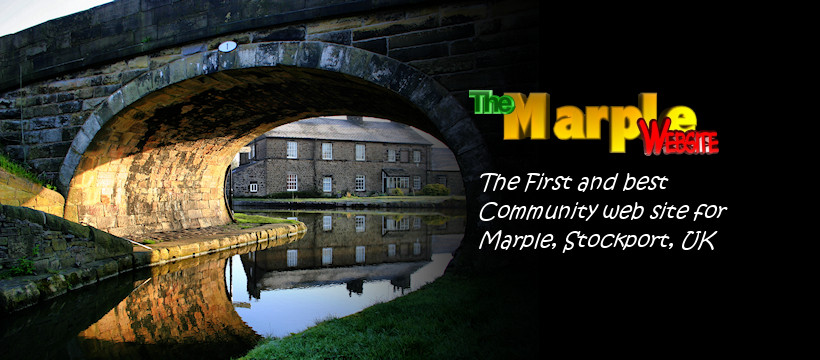 The latest migration began in December 2022 and has moved the site to the Joomla 4.x platform. This has been a major but essential upgrade because support for Joomla 3.x will stop in August 2023. It has been a technical challenge too, as the template and many of the components used to build the site in Joomla 3.x will no longer work on the new platform, or were not yet ready to do so.
A further complication was that the provider of the component used on the second generation J3 site to create the Community Directory has chosen to charge significantly more for the J4 version of their software, which has made its continued use unaffordable. So you will find that the Community Directory part of the site is still under reconstruction and this will take a significant time to complete.
Access to the older sites
Access to the Original Marple Website is still available and there remain many older articles not yet migrated.
Access to the Second Generation Marple Website Community Directory is still available for the time-being, until migration of the directory information is complete or the support for Joomla 3.x ends in August 2023, whichever comes first.
Your feedback is welcome
As the Marple Website undergoes the final stages of its second major rebuild it would be helpful to have your feedback on what you like about the site and any new features you might like to see. Of course contribution of articles about our local history, community news relating to events and projects taking place in Marple and District and the like are always welcome, please just get in touch.
Sponsorship of the site
The Marple Website has survived for so long thanks to its wonderful local business sponsors. Low cost advertising on the web site pays for its running costs and over the last 16 years the surplus income has allowed the site to support many local groups and charitable organisations too. Take a look at the advertising opportunities on the site and please get in touch if interested.