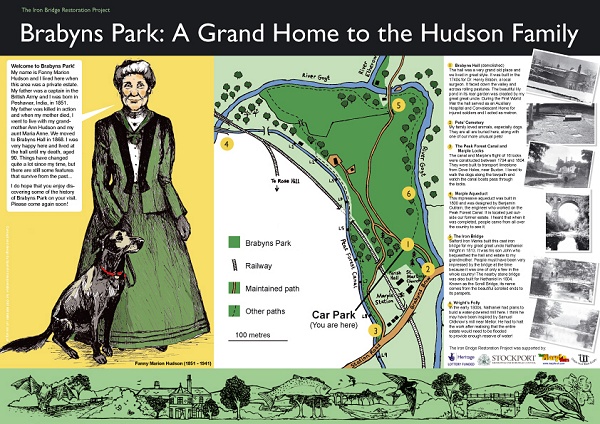 Contact Person: Contact via email
Address: Brabyns Park, Brabyns Brow,
Area: Marple Bridge
Town: Stockport
Postcode: SK6 5DT
Facebook: Friends of Brabyns Facebook page.
Email: This email address is being protected from spambots. You need JavaScript enabled to view it.
A group caring for Marple's largest park
Brabyns Park lies between the Peak Forest Canal and the River Goyt
The Friends of Brabyns Park is a group dedicated to preserving and enhancing Marple's largest park. We have Task Days every third Saturday in the month, April through to October. Meet in the car park, any time you can spare between 10 am and 12. Stout boots and tough gloves advisable, plus basic tools if you have them. Find out more on our Facebook page.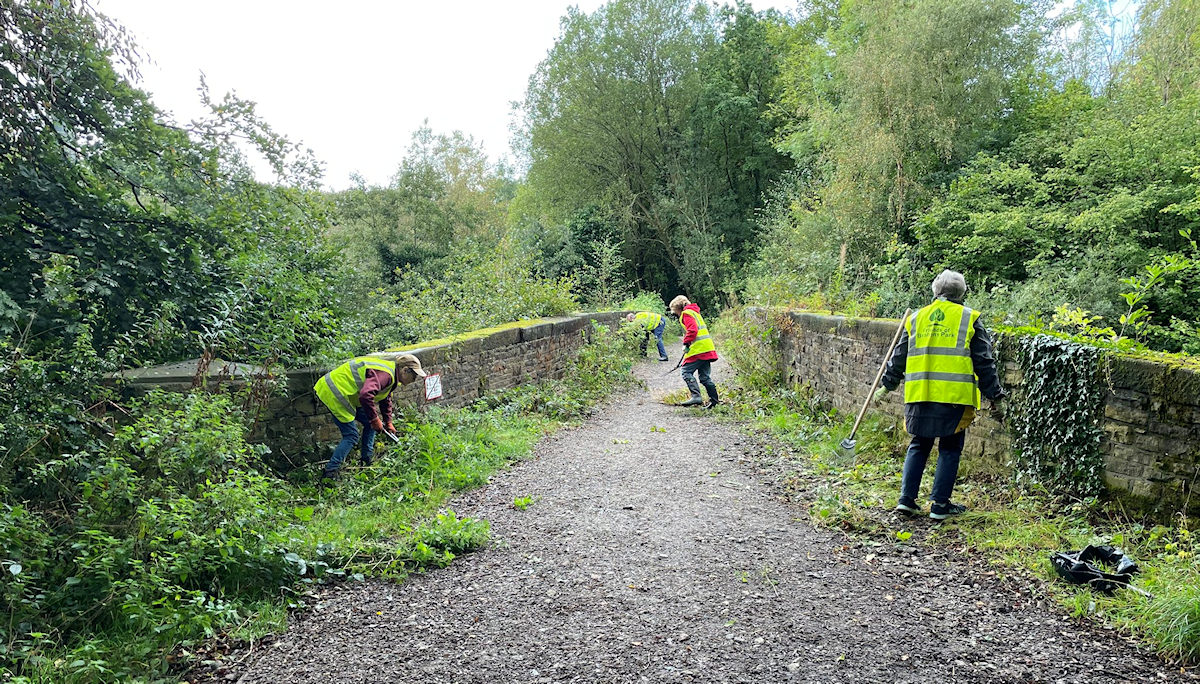 The park is used by many different members of the community. It contains open meadows, beautiful riverside walks, woodland, playing fields, a children's play area and a BMX track. It's a favourite place for dog walkers and runners.
It has ample car parking and is only a short walk from Marple railway station. Buses 363, 375, 383, 384 & 394 all run near to the park.
If you have any queries or comments for the Friends, please email us.
Donate to Friends of Brabyns Park
If you would like to make a donation to Friends of Brabyns Park please use the button below: