Marple Food & Drink Festival: Saturday 16th September!
Marple Food and Drink Festival takes place on Saturday 16 September this year. The festival is a celebration of our local cafes, bars, shops and businesses. It will be held on Market Street and Derby Way from 10am - 4pm. There will be live music, including by The Marple Band, a Busking Competition and market stalls to make this a fun day out for the whole family!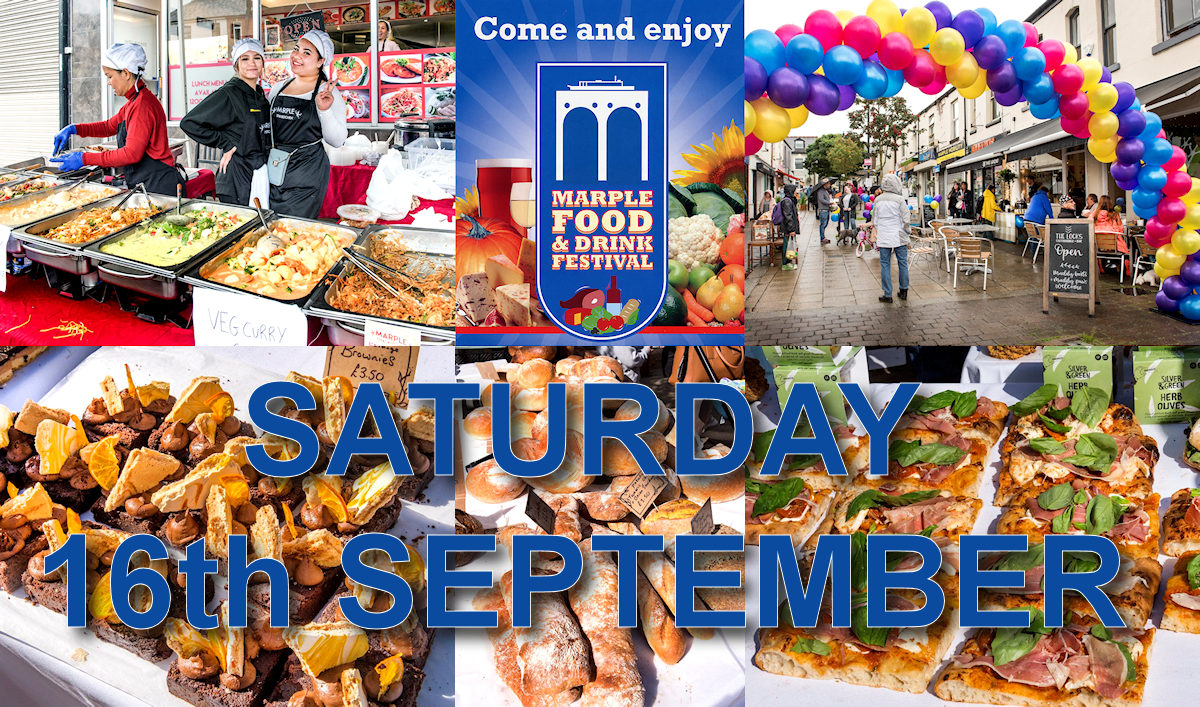 As well as food and drink stalls the event will once again feature the Make It Marple Artisian Market.
Here are some photos from last year courtesy of Arthur M Procter.
For more photos from last year visit the Marple Website Virtual History Tour.