Mellor Community raise £1,080 for Poppy Appeal
To commemorate the 100th anniversary of the end of WW1, Mellor Community held a 'Mellor Remembers' Concert, co-ordinated by Tim Lowe and Andy Sokill.
The concert brought together various community groups including the two choirs of Mellor Primary School and Mellor Church. The concert was a culmination of activities in the village and not only brought the community together in this moving act of Remembrance but also raised £1,080 for the Poppy Appeal, which provides vital support for ex-services personnel and their families.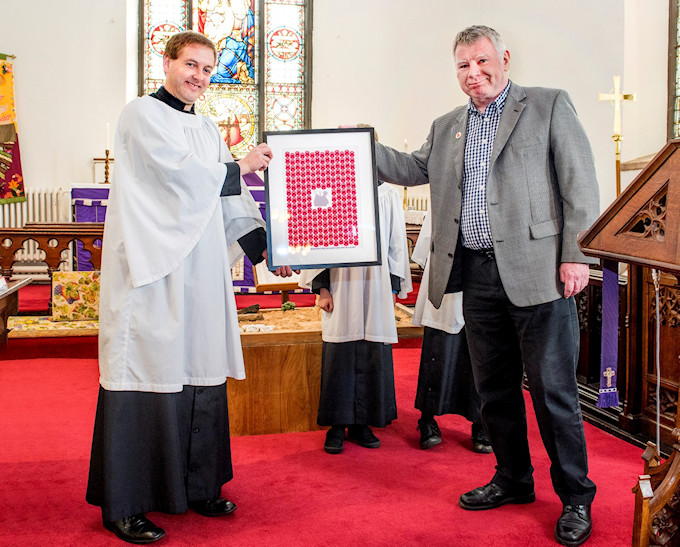 Kevin Murray, the local Poppy Appeal Organiser, received the donation from members of the choir and presented the community with a commemorative picture as a gesture of thanks.
In addition to the above, some choir members were presented with their individual awards from The Royal School of Church Music 'Voice for Life' scheme.
Eleanor Rosser was presented with her Light Blue Ribbon award and Daisy Henderson and George Maxwell received their Whit Ribbon awards.