Lock No. 14, inspiration for a Bicentenary brass plaque
This photograph looking at Lock 14 from Lock 15 locktail bridge, thought to be taken in the sixties, shows a much harsher scene than the present-day shot below, which has been softened by the growth of trees and shrubs.

Lock 14 in the sixties
Of course there were some advantages to fewer trees in that you got a much better view in those days. The building with the black and white gable to the left was the Liberal Club on Stockport Road, sadly no longer there, and Hollins House in Memorial Park can be made out in the background too.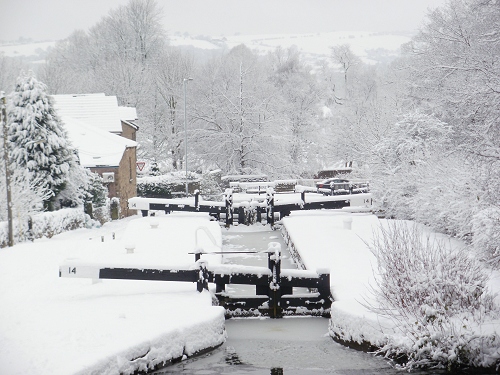 Lock 14 in the winter of 2009/10
During the winter of 2017 the Canal and River Trust replaced the gates in Lock 14 and and also held an Open Day to let people see inside a drained lock.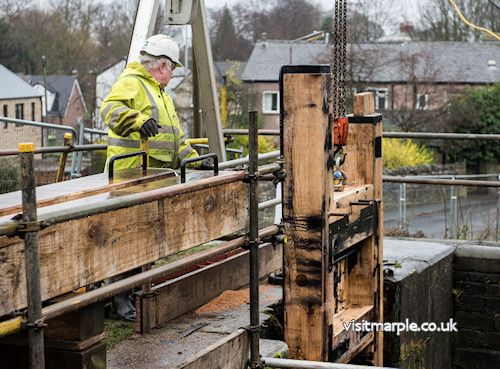 New gates being installed in Lock 14 during January 2017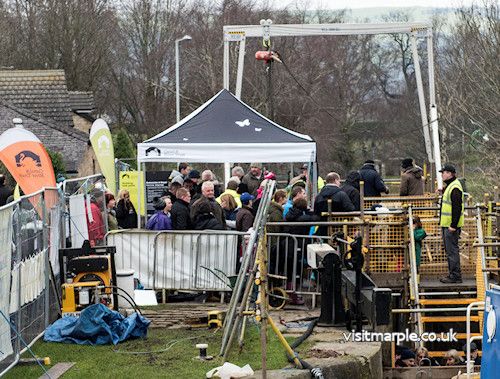 Canal and River Trust Open Day, 23 January 2017
It was the photograph of Lock 14 below, looking in the opposite direction towards Lock 15, that was used to create the design for a brass plaque to commemorate the Bicentenary of Marple Locks' original construction in 1804.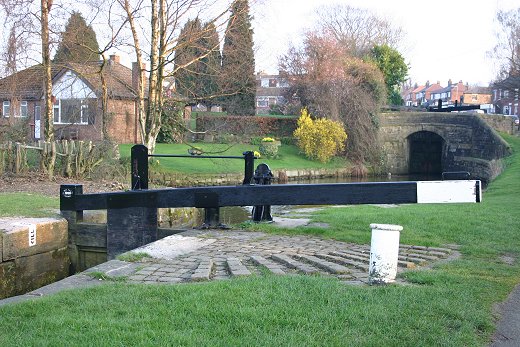 This photo of Lock 14 was the basis for the Locks Bicentenary plaque
The Marple Website designed the plaque on behalf of the newly formed Marple Locks Heritage Society (now folded) who organised the first Canal Festival on 3rd July 2004 to celebrate the 200th anniversary, and subsequent Locks Festivals until the last one in 2015. The following series of images show how the design was created and turned into metal: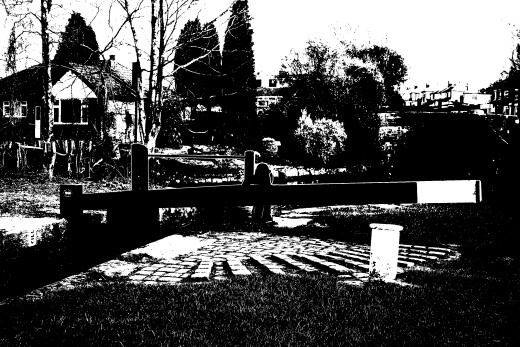 Step1 - convert to black and white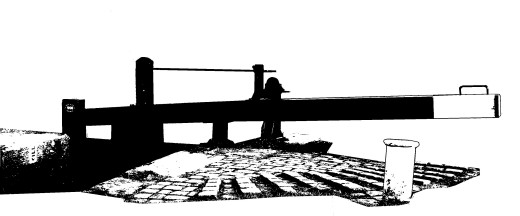 Step 2 - pick-out the key features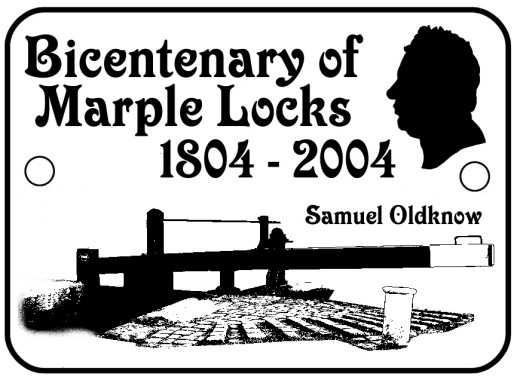 The final design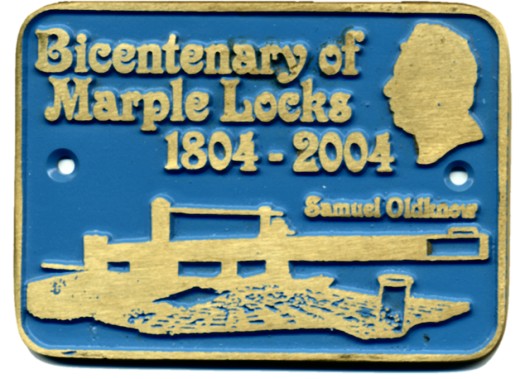 The finished article
Photo credits:
Lock 14 in the snow - Terry Wood.
Canal and River Trust repairs and Open Day - Arthur M Procter.
Lock 14 plaque inspiration and design - Mark Whittaker.
Historic Images: The Marple Website Virtual History Tour


.