Lock No. 12 was once known as Black Wharf
Lock 12 was another busy area. Moult's Timber Yard and Workshops were situated here so that their supplies and products could be transported using the canal. The area alongside Lock 12 pound opposite the towpath and now occupied by the bungalows for the elderly was once the site of a coal wharf called Black Wharf.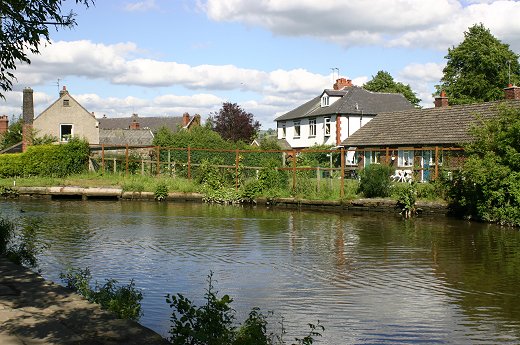 Smithy Cottage to the left and the site of Black Wharf today
The great old picture of Black Wharf below is very interesting as you can see Brick Row, built by Oldknow for his workers, in the background to the right and in the centre is Smithy Cottage, which was built c. 1800 and is still there today. The external chimney has obviously been added since this picture was taken. It's very hard to see, but there's a bicycle resting against the timber fencing in the dark area of the foreground - this adds scale to the picture and indicates that the fence is around seven to eight feet high.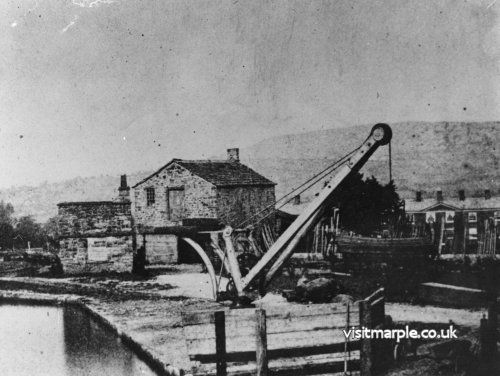 Black Wharf near Possett Bridge
This second later image of Black Wharf shows that there was once a building alongside Lock 12. This was probably associated with the canal arm to Hollins Mill.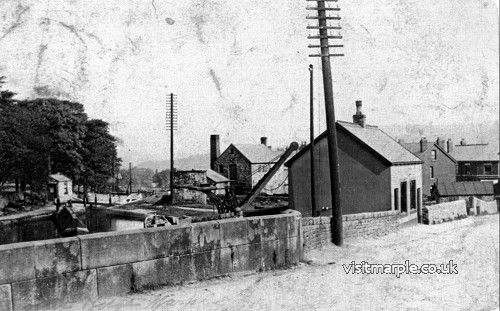 Notice the small building alongside Lock 12 in this photo
Further along from Smithy Cottage, opposite the site of Black Wharf, can be seen traces of where the canal arm to Hollins Mill once was. The arm was built in the 1830s, at the same time as the mill, and was filled in during the 1950s. It's path can still be traced by the railings behind the cinema and there is still the remains of a buried bridge near the entrance to Memorial Park.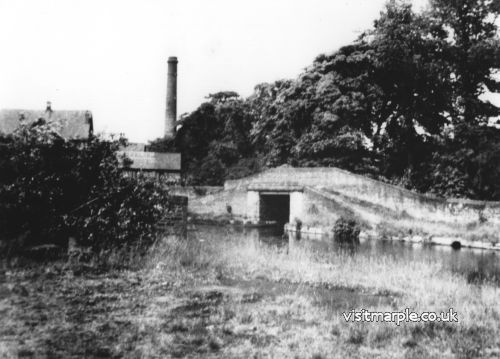 Entrance to the Hollins Mill Canal Arm
The concrete edge to the canal and the raised brick wall to the rear of the towpath in the photo below show where the canal arm was filled in.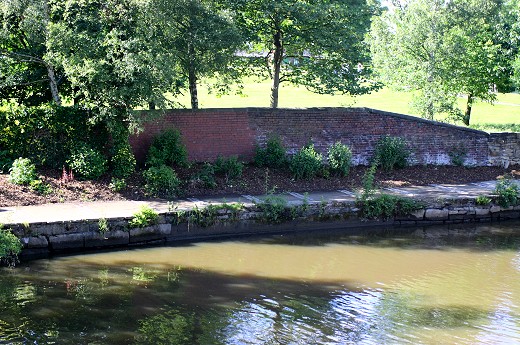 Remaining signs of the canal arm today