Iron Bridge Restoration Project Documentary
The Iron Bridge Restoration Project documentary created by Fusion Films is available for our visitors to view. As well as making a great record of the project Fusion Films and local scriptwriter and actor Aidan Magrath have significantly contributed towards the overall match funding of the project by providing their services at greatly reduced cost, or free of charge.
We would like to extent our thanks to Fusion and Aidan for their help and support.
The documentary also became part of the Iron Bridge Project displays at the Stockport Story Museum in Staircase House and was included in an education pack distributed to local schools.
For a long time the documentary was split into two sections due to file size limits imposed by Youtube. These no longer apply and during the migration of the Iron Bridge Project Diaries to the new site a full version has been uploaded to Youtube for the first time and is embedded below.
THE IRON BRIDGE RESTORATION PROJECT
Directed & Edited by: Oliver Dempster
Voiceover: Aidan Magrath
Director Of Photography: Chris Burton
Additional Photography: Oly Dempster / Kate Harvest / Nicky Wells / Iain Cash
Sound Recordist: Mark Nuttall / Mike Mullen
Original Music: Satsumo
Voiceover Facilities & Dubbing Mix: Candy Studios Ltd
Production Assistant: Sarah England
Producer: Chris Burton
Executive Producer: Phil Hawkins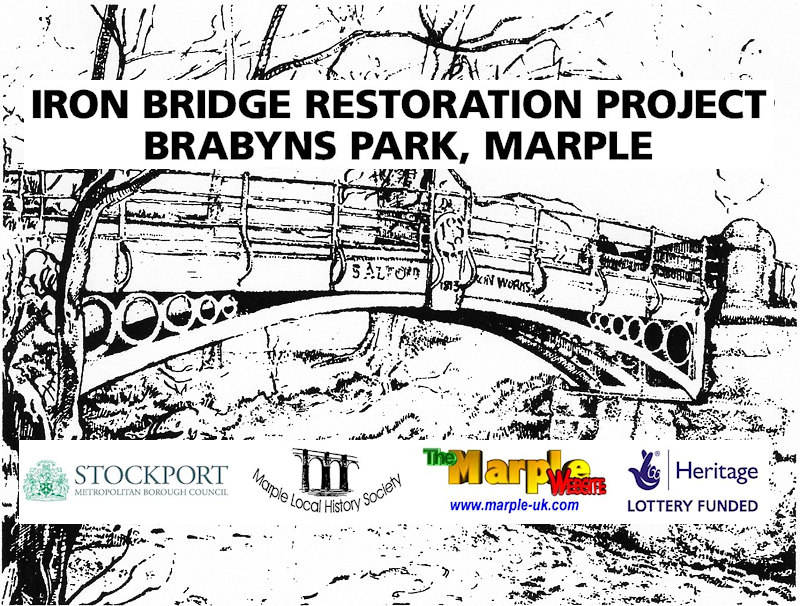 For more information about Fusion Films visit www.fusionfilms.co.uk