Santa's Sleigh Collections were a great success!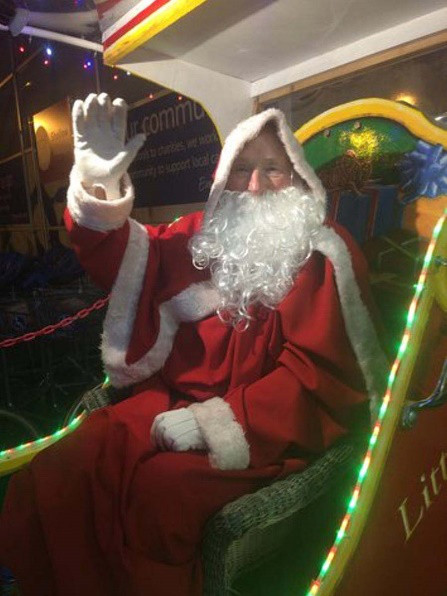 In November our President (Mike Coleman) spent several weeks touring Australia where he met up with many members of his family. Whilst in Australia he took the opportunity to visit the Rotary Club of Dalby, Queensland where he presented their President with our Club banner and was made very welcome.
We provided 30 tickets for The Addams Family show at the Art Theatre, New Mills which was produced by the New Mills Amateur Operatic and Dramatic Society. The 30 tickets were allocated by the Theatre on behalf of Rotary, to elderly and/or disabled people in the area.
December has proved to be a very busy month for the club. We have been house to house collecting with the Father Christmas sleigh. We covered New Mills, Whaley Bridge, Disley and 3 routes in Marple. This year we have very much appreciated help from Toddbrook Sailing Club, Marple Scouts and Marple Swimming Club. All these volunteer helpers enjoyed the experience and many of them have already volunteered for next Christmas!!
We have also been collecting outside Tesco, Whaley Bridge and Asda, Marple and we are very grateful for the help and support they have given us, expecially the warm welcoming hot drinks!
Our speakers in January include our own member Peter Rogers who will enlighten us further with his "job" talk. At the end of the month Rotarian Matteo Sassanelli will be giving us a talk entitled "Life".