Air Ambulances and Edward Elgar
We had a very busy Christmas collection and wish to thank all who donated so generously and those who gave up their precious time to help with the collections.
We have had two interesting speakers in January, a volunteer from the Air Ambulance who gave a detailed explanation of the Air Ambulance's Operations and Graham Scargill whose subject was Edward Elgar, The Man and his Enigma.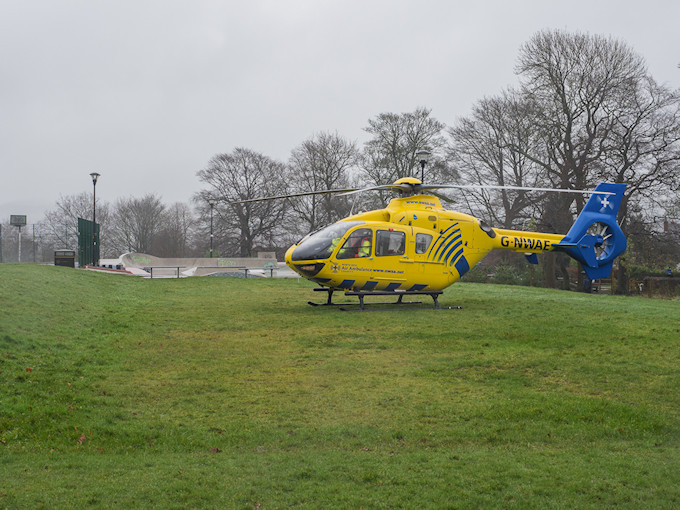 The Air Ambulance in Marple Memorial Park - credit Graham Meakin
"End Period Poverty – dignity for women and girls" - every month many women and girls all over the world are unable to afford to buy sanitary protection, which means a lot of them are unable to attend school or go to work for those few days each month when they are blighted by the curse of their period. This is a project we have been supporting for the last few months. New Mills Co-op have kindly allowed us to place a collection box in the store for sanitary products. These products have then been distributed in the area.
In February we shall hold our Charter Lunch and we have a speaker Paul Geary from NatWest Bank whose talk is entitled Scams and Fraud!! At the end of the month our speaker is Judith Wilshaw, History of roads and tracks.
One new member of the club has transferred in and 3 Friends of Rotary recently joined.
Welcome to you all!