Cheadle and Marple Sixth Form College: 'Outstanding' results!
Students at Cheadle and Marple Sixth Form College celebrate another year of excellent results.
The pass rate on level 3 programmes is 99.4%. Even though by common consent A levels are more challenging, the College achieved an overall A level pass rate of 99% compared to 97.6% nationally. This maintained the upward trend of success and achievement over the last 5 years. The success at A level was mirrored by high achievement on vocational programmes such as BTEC, with an overall achievement rate of 100%.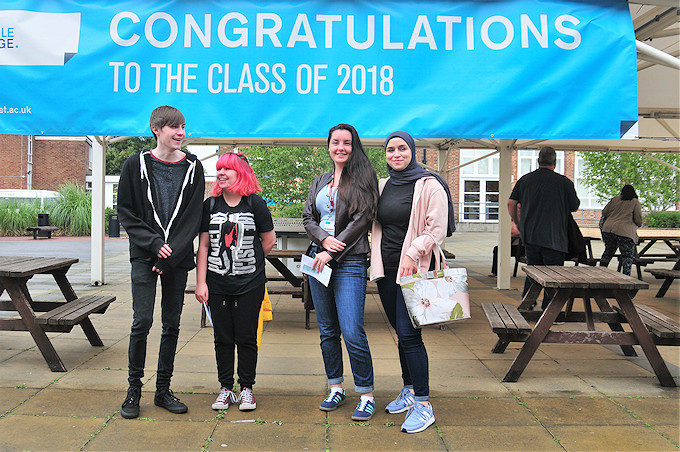 Students Craig Williams, Charlotte Howe, Elizabeth Spatt and Arwa Thabit.
Of course, what really matters to students is that they achieve the grades necessary for them to pursue their career ambitions be it university or higher apprenticeships. In this respect high grade success at A level was 66% whereas on vocational programmes 50% achieved Distinction or Distinction *. 34 subjects at A level achieved 100% pass rates.
Commenting on this year's success, Jenny Singleton, Principal and Chief Executive, said:
"I am delighted with the College's A Level and Vocational results which have shown a pattern of continuous improvement upon previous years. This year the College has a significant number of students achieving either a triple Distinction* or 3 or more A levels at A* or A, and we are thrilled that they will now progress to some of the country's top universities. For those not wishing to attend University, I am delighted that so many of our students have secured excellent employment or apprenticeship opportunities. I would like to pass on my congratulations to all our students and their families and wish them well for the future. I would also like to thank our staff for their unwavering commitment and support of our students'.

Jenny also commented that "These set of examination results make Cheadle and Marple Sixth Form College one of the best sixth form providers in the area. Our specialist staff are very much looking forward to welcoming our new students following the publication of the GCSE results."
Enrolment for 2018/19 courses commenced on 23 August.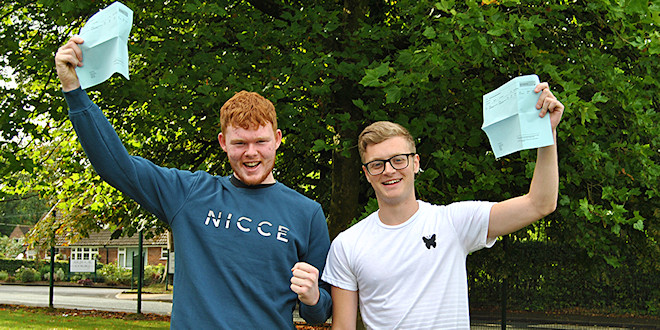 Students Toby Emmett and Michael Maxted.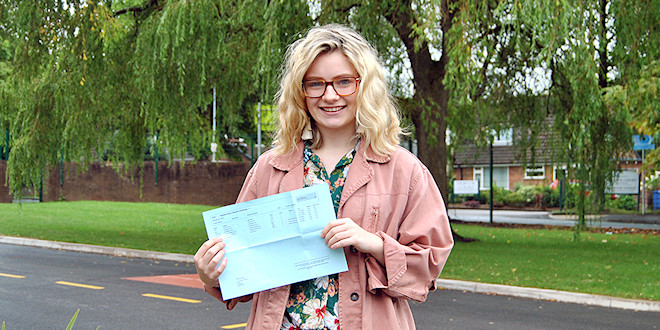 Student Chloe Ashton.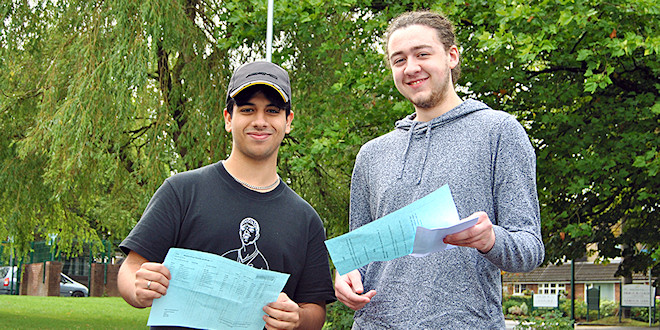 Students Hakim Al-Neqshabendy and Chris Alogba.