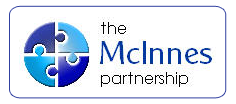 Address: 93 Church Lane
Area: Marple
Town: Stockport
Postcode: SK6 7AW
Phone: 0161 449 7414
Fax: 0161 449 7415
Website: The McInnes Partnership
Email: This email address is being protected from spambots. You need JavaScript enabled to view it.
Chartered Certified Accountant in Marple
The McInnes Partnership is a Chartered Certified Accountancy practice based in Marple Town Centre. They offer a range of accountancy services, designed to help you concentrate your time on developing your business.
The McInnes Partnership has audited the annual accounts of the Friends of Memorial Park free of charge since 2004. They also do The Marple Website accounts and if you're a small local business in need of an accountant why not choose one that supports the local community like this!
Here's their special complimentary banner, which appears on the Forum, the Main Site and the Virtual Tour.
The McInnes Partnership is an honorary Marple Website Sponsor