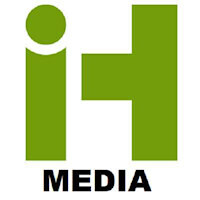 Contact Person: Ian Howarth
Address: 6 Isherwood Drive
Area: Marple
Town: Stockport
Postcode: SK6 6JD
Phone: 07875 413 449
Website: IH Media: Marple based web design
Email: This email address is being protected from spambots. You need JavaScript enabled to view it.
Facebook: IH Media on Facebook
Twitter: IH Media on Twitter
Instagram: IH Media on Instagram
Websites that work for you by IH Media
IH Media is a website design, hosting and maintenance company based in Marple, Stockport. Specialising in bespoke website design and development, they focus on giving start-up and small businesses an original and effective presence on the world wide web.

IH Media's experience has been gained by working on numerous websites in conjunction with a variety of small businesses, both local and nationwide. They listen to what you want and learn about what you do, this then helps them to deliver a website that works for you.

IH Media is a Marple Website Sponsor

Recommended by The Marple Website:
As I run down the web design and hosting side of my own activities, IH Media has successfully taken over four of my biggest customers and is currently working on a fifth. All my former customers are delighted with their new web sites and the support they receive from Ian.