Contact Person: Gillian Megson BSc MMCA
Address: Hair and Beauty Centre, 66 Stockport Road
Area: Marple
Town: Stockport
Postcode: SK6 6AB
Phone: 07714 789505
Website: Head to Toe Chiropractic
Email: This email address is being protected from spambots. You need JavaScript enabled to view it.
Head to Toe Chiropractic
Life's daily challenges puts our bodies through a lot of stress! Aches and pains can be caused by everyday activities, injuries, illness or just simply 'wear and tear'. Chiropractic is a straight forward method of adjusting the bones of your body, aiming to improve joint function and rebalance your body, helping to relieve pain and discomfort and help with the body's natural healing processes.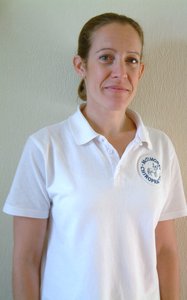 I use the McTimoney chiropractic technique, which is a gentle and effective approach to whole body health, making it suitable for people of all ages. I check the whole body, from head to toe, and offer self-care advice to facilitate optimal healing and lasting health. I aim to work with you to achieve your health goals – be that a reduction in pain, improved function, or simply feeling happier in your own body. I also work with other professionals to be able to offer a 'best practice' approach to your care, tailored to your needs; this may involve referral for acupuncture, massage, physiotherapy, nutritional advice or exercise, where appropriate.
My name is Gillian Megson. I have been in practice since 2010 after completing my BSc (hons) in Chiropractic at the McTimoney College of Chiropractic.
In Marple I work from a room inside the Hair and Beauty Centre on Stockport Road, just next to the Shell service station.
I am registered with the General Chiropractic Council (registration number 03284), the McTimoney Chiropractic Association, am a BackCare Professional and am also registered as a healthcare provider with Aviva, PruHealth, SimplyHealth and WPA.
I have seen a variety of clients, ranging from a six week old baby to a 92 year old gentleman. The gentle nature of the McTimoney method means it can even be used during pregnancy or when suffering from osteoporosis.
Head to Toe Chiropractic is a Marple Website Sponsor