26th March 1965 - Hayfield to Glossop
A small group assembled at Marple station and entrained for Hayfield. Those present were:
| | |
| --- | --- |
| F R Mason | Michael Robinson |
| Julie Flunder | ? Robinson |
| Graham Renshaw | Mike Campion |
| Ian Sidebotham | This list is doubtful - compiled from memory |
Weather was drizzling wet and cold most of the day, but improved during the afternoon. There was some snow on high ground but it was melting steadily.
We proceeded from Hayfield over the moorland track, passed the Reservoir and up Williams Clough. There was a fair amount of water in the stream and so we had quite a good scramble - no one got severely wet.
Stopped at the summit to sort out our next leg, then set course for Mill Hill and over a long muddy boggy stretch to join the Snake Road about half a mile on the Glossop side of Doctor's Gate. This was a tiring leg as we encountered a number of deep 'groughs' about half a mile short of the road, and had to make a wide detour to avoid a clough.
Eventually crossed the Snake Road and continued over the moors to the Roman Road where we found the remnants of several deep snow drifts. Dropped down the Roman Road towards Glossop for shelter, and ate our lunch.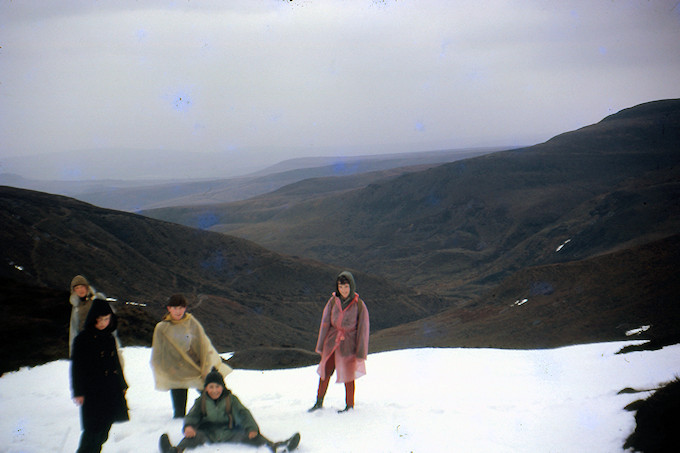 WW1965-015 Near Doctor's Gate, Glossop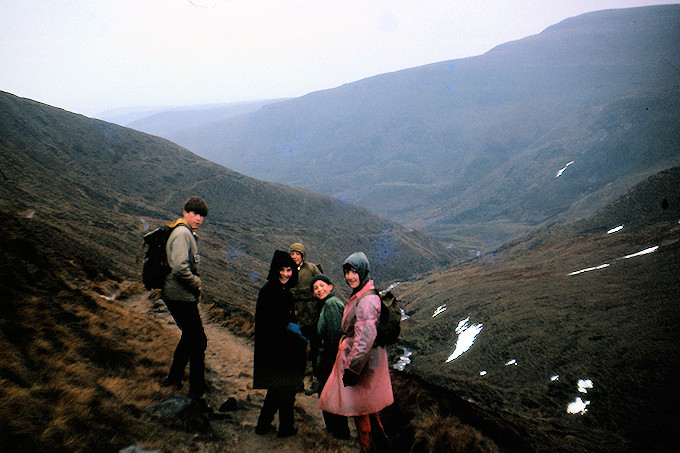 WW1965-016 Descending to Shelf Brook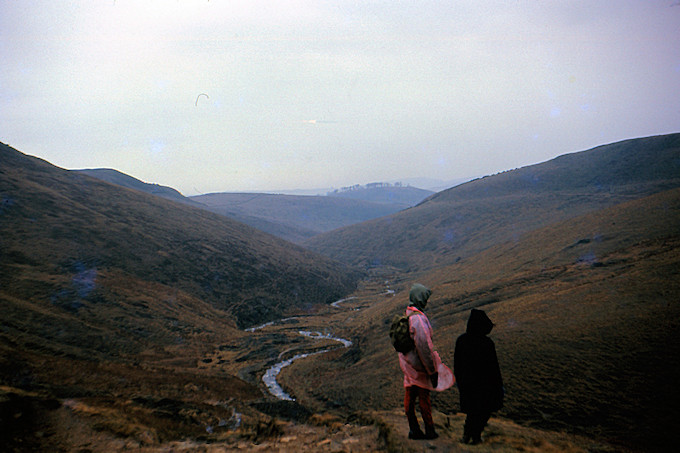 WW1965-017 Towards Glossop, above Shelf Brook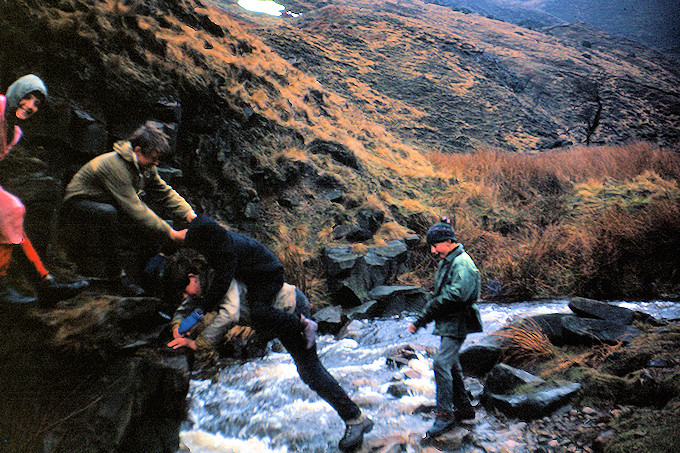 WW1965-018 Crossing Shelf Brook by 'human bridge'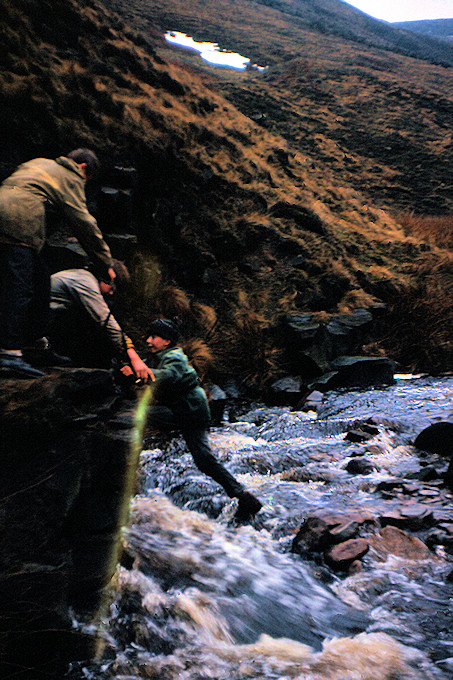 WW1965-019 Crossing Shelf Brook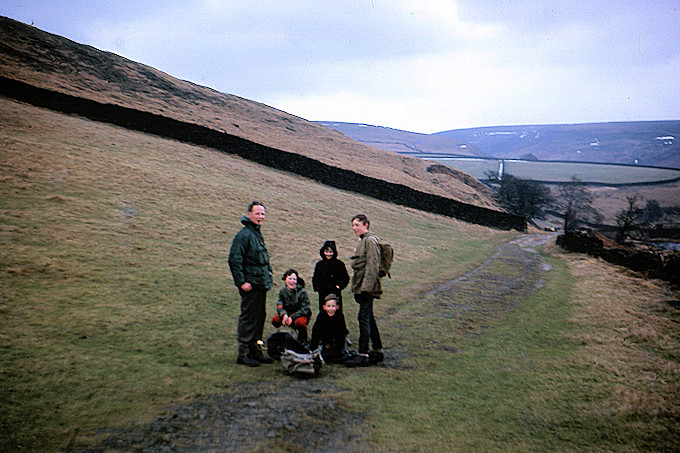 WW1965-020 Almost at Glossop
Arrived in Glossop in good time, and returned by bus to Marple. A successful day despite the cold wind and drizzle.