Saturday 24th October 1964 - Night Expedition
Party:
| | | |
| --- | --- | --- |
| Mr F R Mason | Colin Booth | Mike Campion |
| Tony Mason | John Campion | Vincent Price |
| Mr Booth | Neal Robinson | Simon Andrews |
.. and a number of Astley Grammar lasses led by Miss R Wood, whose expedition this really was. (The following is not in Frank Mason's writing)
Route:
We went to Edale but, because it was too misty, we went up and then dropped down on to the road leading to Jacob's ladder, then walked towards the Ladder and up it. Edale Cross was aimed for and then Kinder Reservoir. When we reached the dam road we got on the path leading to Hayfield but turned off it for Marple. As it was too early, the Astley Grammar girls stayed with us until Marple.
Details:
As it was a really misty night we didn't go on top (of Kinder) but, in essence, we went round it. In places it was icy. In the beginning it was raining, but it soon stopped. We had a meal at the top of Jacob's Ladder.
The following photos were taken during 1964 but are not necessarily linked to this walk: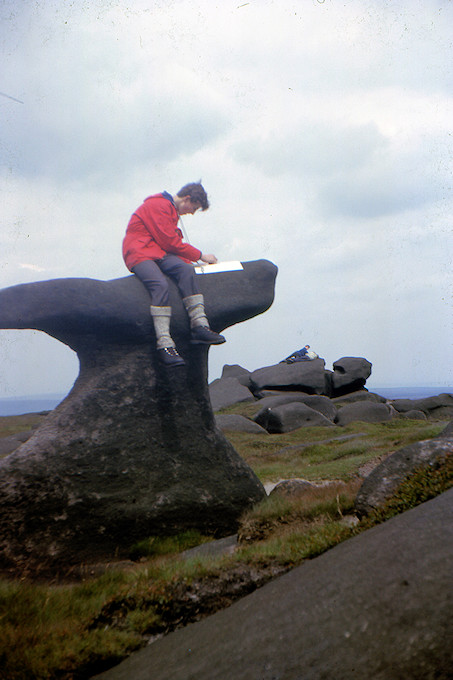 WW1964-006 Map reading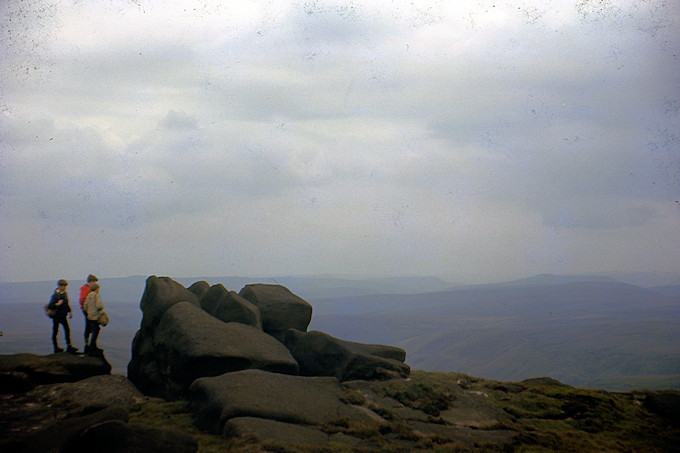 WW1964-007 On Kinder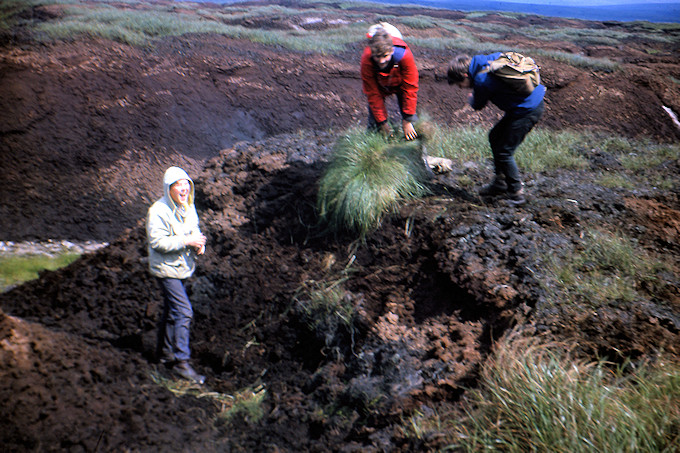 WW1964008 Peat, groughs and fun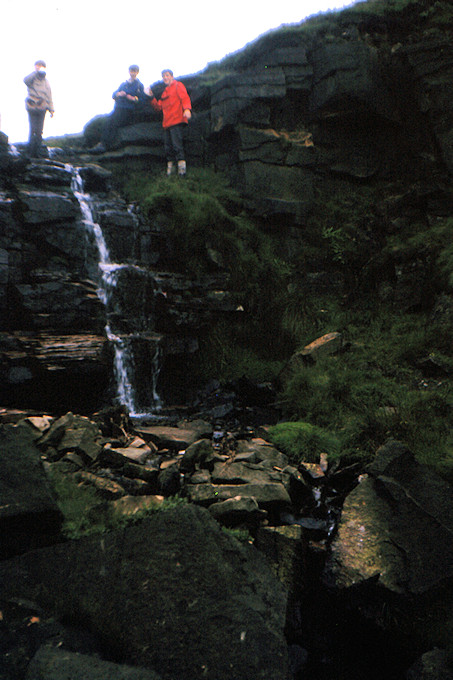 WW1964-009 Caption required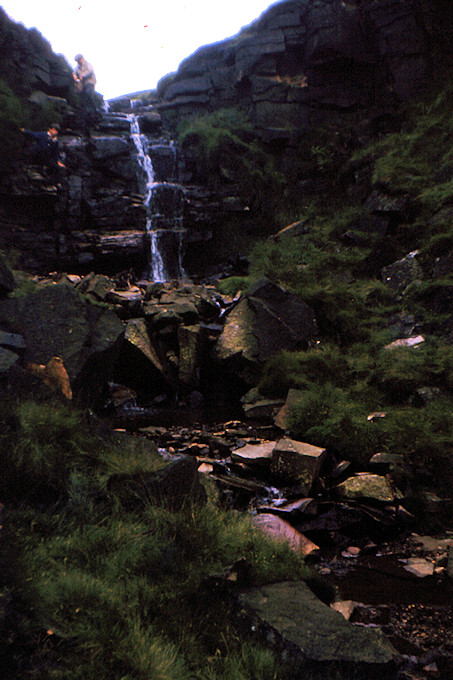 WW1964-010 Caption required