7th December 1957 - Jacobs Ladder
A route was planned from Edale over Kinder Scout to the Downfall and then to Carr Meadow, through Rowarth to Mellor. The morning was very wet and only Michael Smart was at the station to accompany Tony (Mason) and myself. Due to weather it was intended to cancel the outing but as Michael and Tony were keen to go the three of us 'trained' to Edale and started the walk.
Weather was very bad with driving icy rain and a bitterly cold wind. In view of the weather the plan to cross Kinder Scout was forsaken, and the easier walk over Jacob's Ladder towards Hayfield taken.
The path to the top of Jacob's Ladder was in cloud that streaked past at high speed, driven by a gale force wind. The main track was left shortly after Edale Cross and a narrow path followed across the slopes of Kinder Scout to Hayfield. A large part of the route was abandoned owing to the cold and rain. We were all very wet and, after having a pot of tea in Hayfield, returned to Marple by bus.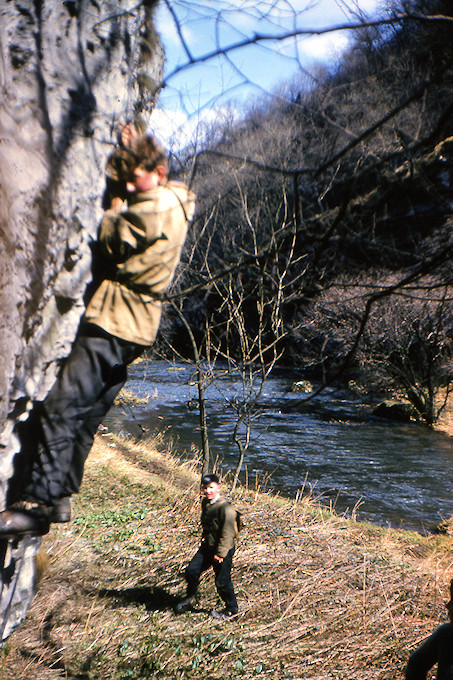 WW1960-005 Cheedale (from another walk).