3rd February 1962 - Mam Tor
The plot on this ramble was to walk from Edale Station, over Mam Tor, alongside Winnets Pass, then across the moors to Peak Forest, then along the dry dales, but leaving the main path about two miles before reaching Millers Dale and climbing over the hills and into Chee Dale, which was to be followed to Millers Dale Station.
In fact the plan did not work out. About twenty four folk assembled at Marple Station and set course for Edale. The weather was threatening at the start and by the time the summit of Mam Tor was reached we were in cloud, a strong wind was blowing and the rain was icy - most uncomfortable.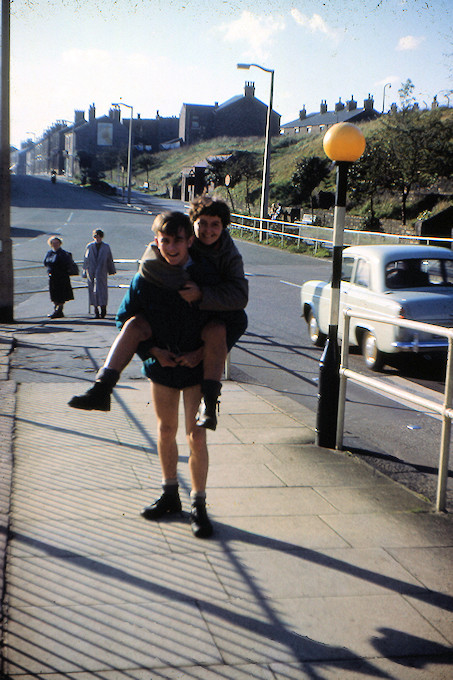 WW1961-013 After Tintwistle - Greenfield walk, waiting for a bus to Stalybridge
We pressed on, fairly confident that the weather would improve when we reached lower ground. It did, very slightly, and not for long - as we pushed on over the moorland stretch towards Peak Forest the rain grew steadily heavier and soon we were all uncomfortably wet. In the trees a mile or so short of the village (Peak Forest) a stop was made for lunch, which was eaten hurriedly while the rain continued harder than ever. A conference was called and it was decided that we should 'call it off' and make for Peak Forest Station - a mile or so beyond the village - and catch the first train (or bus) back to Marple.
Fortunately we had only a short while to wait for a train through to Marple - but while we were waiting the rain ceased and a fair proportion of blue sky appeared. However, the die was cast, and we held to the decision to return to Marple direct.
A disappointing day, but we must not grumble; only the 2nd cancellation in over 4 years.