Marple Ridge Zone
The Marple Ridge Zone features 4 Open Gardens. There are no public car parks within this zone, so you will need to park on nearby streets. Please do so considerately: do not block pavements, driveways or roads.
The nearest participating refreshments outlets are the Crown Public House and the Ring o'Bells Public House (both are open and serve food from 12 noon on Saturday and Sunday), where you can buy a drink, a meal or use the toilets. Other refreshment options are available in the Marple Town Centre Zone, where the best options for toilet facilities are also located too.
Via the Main Map you can obtain directions from one garden or location to another or from any postcode to any location with a pin on the map. Use this to find your way to Marple.
MR1 - 62 Ridge Crescent, SK6 7JA:

A well-stocked garden overlooking Hawk Green with great variety packed into a small space.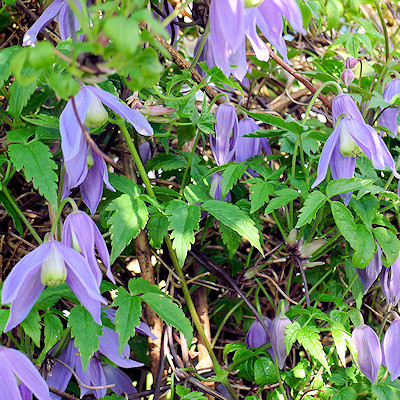 When we first moved here in the early 1970s the garden was totally open, sloping down to the Green. We terraced the sloping area and planted a hedge on the boundary.
The plot has gone from full sun, to a period of being overshadowed by trees which have fortunately now been removed, following one of them falling onto the garden in a high wind!
The garden is sheltered by hedges from the somewhat exposed position here in Hawk Green allowing us to grow a wide range of plants, including a small raised vegetable patch. It is an example of how much variety can be packed in to a small space.
The front garden gets full sun and features a rockery and pots.
MR2 - 18 Brookdale Avenue, SK6 7HP (Open Sunday 8th July only):
A plantaholic's garden stuffed with long-lasting colour and year-round interest.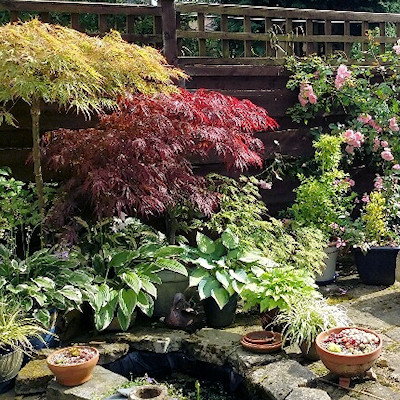 A small front and back plantaholic's garden at a semi-detached home.
Its mixed shrub and perennial borders are stuffed with many varieties of perennials to provide long-lasting colour, mixed with mainly evergreen shrubs to provide year-round interest.
The soil is heavy clay. There is a small pond, small lawns, and obelisks and trellis for climbers.
Two patio areas have pots of acers, shrubs, hostas, annuals and fruit.
Many new shrubs have been planted since moving here six years ago, along with 200 plants brought from the previous garden.
The front garden is very exposed to 'Beasts from the East' and many plants here are recovering slowly but surely.
Plant sale. Toilet available.
MR3 - 11 Ridge Avenue, SK6 7HJ:
Large garden with abundant trees, shrubs, hostas and stunning views of the Mellor hills.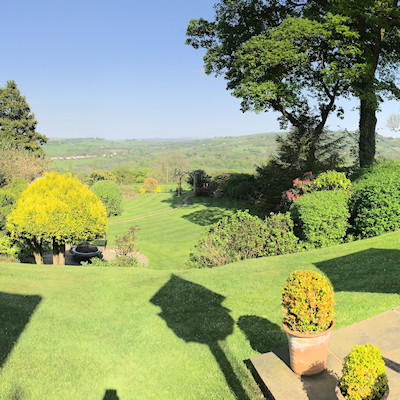 This larger-than-average garden has been established over the last thirty years and boasts extensive views across to Mellor and beyond.
Mature trees and shrubs are in abundance, together with a large variety of hostas.
The greenhouse is currently occupied by tomatoes and runner beans while the dovecote is awaiting new residents.
A naturally-seeded damp area is home to iris and wild geraniums.
Paths lead down enticingly from the creatively-terraced upper garden to an open, grassy seating area where you can sit and take in the stunning views.
MR4 - 133 Church Lane, SK6 7LD:
A garden crammed with perennials and well stocked borders with views towards Kinder Scout.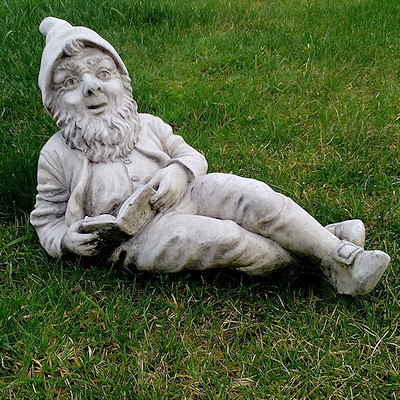 This medium-sized rectangular plot has a lovely open aspect with views towards Kinder Scout.
There are several small trees and shrubs and many places for vegetables and soft fruit.
However the main planting is dominated by a large variety of perennials which cram the borders in both the front and back gardens.
The central lawn is edged with these well-stocked borders and enhanced by a curving pathway and raised corner bed.
Two separate sitting areas make use of the sun. A greenhouse and minute pond also feature – and some much-loved garden ornaments!
Key:
Participating Open Gardens.
Crown & Ring o' Bells Public Houses for refreshments and food (including toilets).
Both pubs are open and serve food from 12 noon on both days.